Homer ELFS – Taz Tally, Mark Haller, and The Art Shop Gallery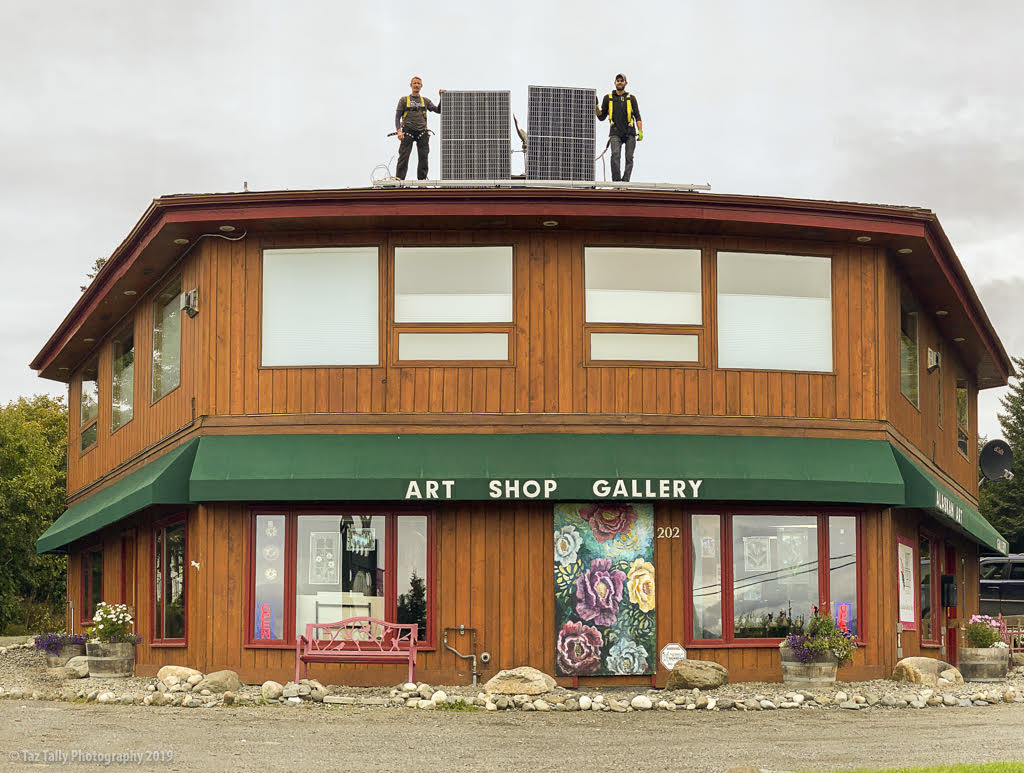 Homer is an amazing Alaskan town and AKEVA wanted to make sure there was a charging option available for local and visiting EV drivers. Finding a business willing to host a charger is always a challenge—finding a host for the first public EV charger in town is even more challenging. However, having a local champion who can approach potential site hosts greatly improves the chances of success.
AKEVA was very fortunate that Taz Tally, a longtime resident of Homer and one of the best landscape photographers in Alaska, volunteered to champion the effort. Through his efforts, The Art Shop Gallery agreed to host a Level 2 charger, also known as a destination charger. Taz further spearheaded a fundraising effort that raised over $2,000 from individual Alaskan donors to install the charger.
Although destination chargers are as simple to install as a clothes dryer circuit, they are a newer type of electrical equipment, which can make it challenging to find a contractor willing to take on installation. However, it was no challenge for Mark Haller at Midnight Sun Solar, who coordinated the installation. Mark then went a step above and beyond by donating a solar system installation that generates more electricity throughout the year than is consumed by the EV charger.
The charger project at the Art Shop Gallery in Homer was a great grass roots community project that put Homer on the map for EV charging. For their pioneering efforts, AKEVA would like to again thank our ELFS of the month: Taz Tally, Mark Haller, and The Art Shop Gallery.